It all starts with the apples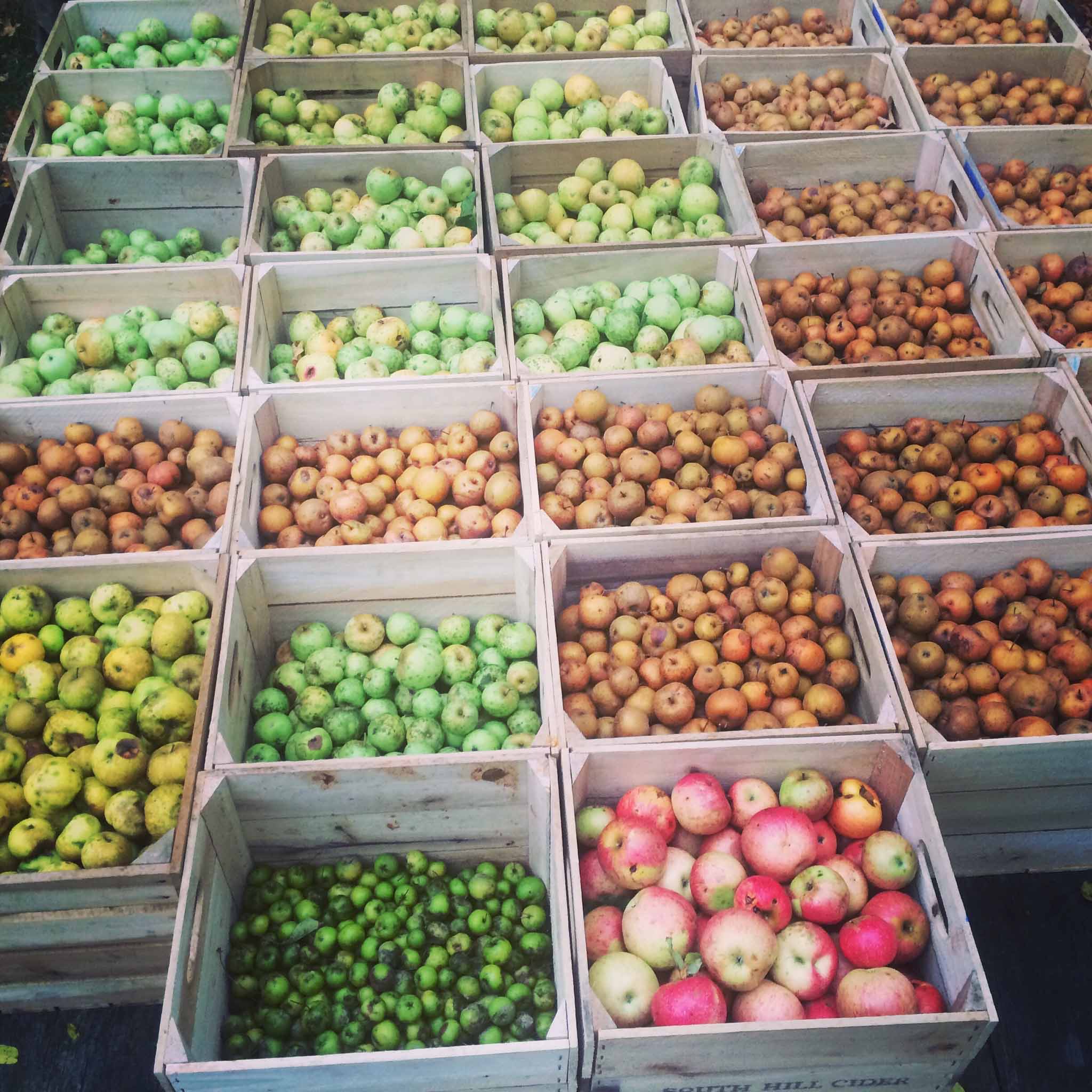 Wild seedling apples – Also known as 'wild pippins'. When an apple falls in the wild and grows into a tree that is a wild pippin. These are gathered by hand in the hedgerows and forests of the Finger Lakes mostly around Ithaca, NY. Featured in our 100% wild pippin Packbasket ciders as well as in assemblages such as Pomme Sur Lie and Old-Time.
We collaborate with neighbors to help maintain and reclaim forgotten orchards for use in cider making. These orchards range from home-scale orchards to larger and older orchards that have not been in commercial production for decades. To that end, we started the Finger Lakes Apple Tree Project to identify forgotten local orchards from which to source.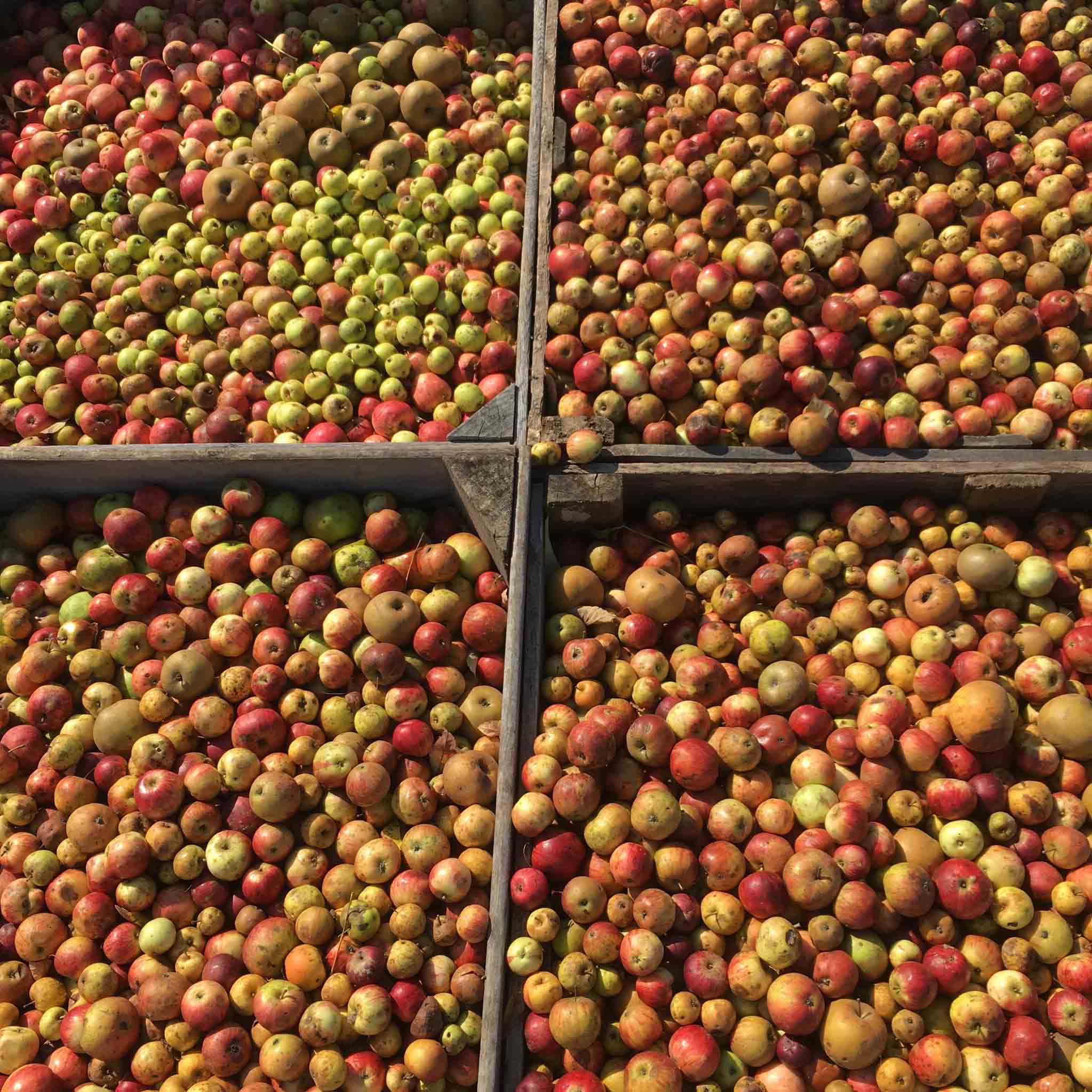 Cider and Heirloom Varieties
Apples for cider are akin to grapes for wine. They are varieties that most people have not heard of. They are apples, which are grown for their flavor rather than their appearance or ability to withstand storage and shipping. We grow these varieties in our home orchard and we work with other growers nearby. Working directly with other apple growers allows us to impact management decisions that increase the quality of the soil, the trees and ultimately the fruit.
Some varieties originated in NYS such as Northern Spy and Golden Russet, while others come from England and France. These are just a few that we work with: Dabinett, Golden Russet, Redfield, Tremletts Bitter, Bramleys Seedling, Zabergau Reinette, Kingston Black, Major, Michelin, Medaille d'Or, Chisel Jersey, Harry Masters Jersey, Sam Young, Brown Snout, Esopus Spitzenburg, Calville Blanc, Cox's Orange Pippin, Sheepnose.
Our cider making philosophy
Letting the terroir shine through traditional cider making techniques and attention to detail
At South Hill Cider, we use traditional cider-making techniques to craft ciders marked by their individuality, quality, and elegance. Each apple variety has a different voice and our aim is to assist it in speaking from its core. Some varieties like Golden Russet and Geneva Bitter like to show more fruit and floral characteristics thus being bottled earlier while others like Siberian crabapples like to mature for a year in burgundy barrels developing texture and elegance more akin to a red wine.